CHECK BACK SOON FOR OUR NEXT CAMPAIGN!
Here at K Komfort we care about our community! Our success relies heavily on having the support of a wonderful community behind us and we want to show the same support back that has been shown to us. Take some time to check out these three organizations in our community that make a huge difference in the lives of members of our community. We will be donating funds to these local originations, and you can choose which organization receives the highest donation. Show your support for an organization by 'voting' once per day.
Learn About the Organizations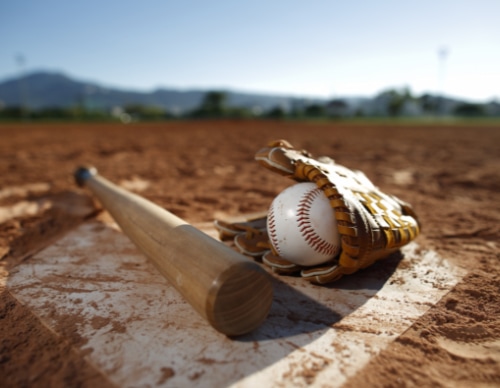 The program is a national baseball competition for teenagers.  It was active in Grafton from approximately 1944 until 1964.  In 1964 the governing body of high school sports in Wisconsin gave schools an option to compete in spring or summer baseball depending on weather in their locale.  Grafton chose summer.  3 years ago that option was taken away and all high school baseball was required to be played in spring.  At that point Rose Harms Post 355 in Grafton restored legion baseball in summer.   The pandemic caused the 2020 season to be cancelled, but we finally got to play a somewhat shortened season in 2021.  The season was immensely successful, both on and off the field.  Rose Harms fields a Jr. team (ages 16 and under) and a senior team (19 and under).  The Jr. team won the regional championship and did well at the state tournament (1 of 8 teams to reach that stage).  The senior team also did well.  The program is designed to teach patriotism, good citizenship, community service, and other lessons. Some of our boys volunteered to help with the physical tasks of closing Camp American Legion for the season.  This is a camp near Rhinelander for veterans to have rest and recreation in a beautiful setting provided by the legion at no cost.  The service provided by the baseball boys was invaluable as many of the post members are too old to do the necessary physical work.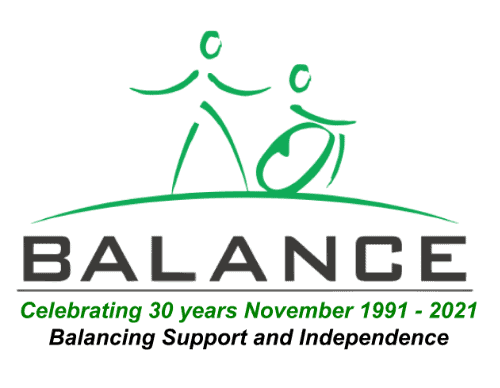 Balance began in Ozaukee County in 1991 serving two individuals who were at risk of institutionalization. As we celebrate our 30th anniversary in November, we have grown immensely, addressing critical needs previously unmet for individuals with developmental or intellectual disabilities. Today, Balance touches more than 200 lives every day. Now more than ever, our programs provide a unique balance between support and independence for individuals with disabilities across the lifespan. The breadth of our programming ensures that all individuals have the opportunity for meaningful days and integration into the community they call home.
Our approach and success comes from first getting to know the individual's abilities, dreams, desires and needs. We create services to support them in all specific areas of need. We work to enhance the communities' capacity to embrace those individuals and recognize them as full, valued, contributing members of the community. Balance works to provide support and help each person develop the quality lifestyle they desire and can achieve!
Our vision and commitment is all people are fully included in the life of the community, supported in determining the direction of their own lives, in the most meaningful ways.
Our unique programs include Children's Summer Recreation and after school Social Skills, Pace Adult Day Program, Adult Family Homes and a Supportive Community Living Program.
Balance owns eight Adult Family Homes in Grafton, Saukville, and Port Washington. These three and four bedroom homes provide 24/7 care and support in a safe, secure, and enjoyable living arrangement for adults ranging from age 21 and beyond.
The goal of Balance homes is to create and maintain a homelike, family environment by working collaboratively with each resident, their family and support teams. We create an Individual Support Plan around each individual's personal goals, desires, needs, and dreams. Residents are encouraged to grow daily and have major input in every aspect of their home life including social connections, meals and daily living skills, health and wellness, recreation and leisure, personal goals and safety.
We use volunteers and staff to repair all we can. However, as a nonprofit there are limits to what we can accomplish. The homes continue to age and require updates for health, safety and accessibility. A significant difference in the funding of homes exists between Balance and for-profit organizations. A for-profit status allows negotiation of an implicit margin in reimbursement rates providing a higher level of funding. Balance's non-profit status is barely reimbursed for our current costs and the reimbursement system requires us to fundraise for repairs and upkeep of homes.
The need for quality housing for adults with developmental disabilities is on the dramatic rise in our county and the availability of housing does not exist to meet the demand. Balance is committed long term to helping to alleviate some of that demand in Ozaukee County, but our first priority is to ensure the utmost safety, accessibility and security of our existing adult family homes. Happy, healthy residents living and thriving in a safe, secure, predictable, accessible home where they have a meaningful day, a nuclear family unit and a strong sense of a home for the rest of their lives. To be able to live in an environment that meets their physical, medical, social and emotional needs while allowing them to remain an important part of the community around them, embraced and supported by all.
Covid and the past year and a half - taught us all the extreme importance of home. For each Balance resident, home means many things. Most importantly, it means a secure, cheerful place where you are respected and loved. Everyone deserves to know the true meaning of home, a place to live, laugh and learn. When you look at it from the outside, home is just a house. A building. Maybe a yard. However, on the inside, it is a lot more than wood and bricks. For individuals with intellectual and developmental disabilities, "There truly is no place like home."
Please join us for the Gala celebration of Balance's 30th Anniversary featuring WTMJ's Carole Caine, May 19, 2022. The evening will feature cocktails, hors d'oeuvres, sit down dinner, music, a festive program highlighting Balance's services at sites across Ozaukee County, a virtual silent auction, and presentation of the Balance Spirit of Independence Awards.
Reflection and celebration of the past thirty years, brings opportunity to turn our focus to the significance of Balance beyond 30. The pandemic taught us all the critical importance of home. Balance Adult Family Home residents will be the first to tell you, there is no place like home. Help us make Ozaukee County the premier location for housing for individuals with intellectual and developmental disabilities. Supporting Balance's 30th anniversary and mission ensures that housing commitment. Be our guest and connect with our incredible community of extraordinary Balance family, strong partners, friends and supporters. For an entertaining evening filled with camaraderie and inspiration, please join us!
This year, we are excited to align our 30th Anniversary Gala Celebration with the opening of our first-ever online silent auction. Stay tuned as we roll out more announcements and details in the coming weeks!
To learn more about Balance, please visit www.balanceinc.org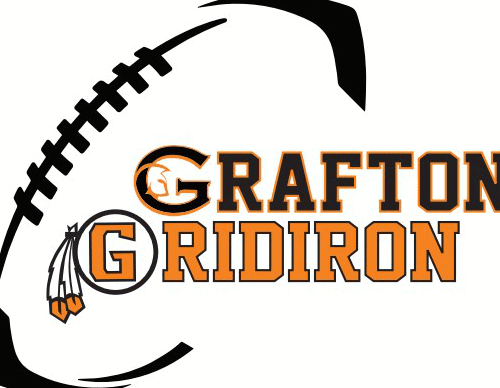 The Grafton Gridiron Club serves as a financial and operational support system for the Grafton Gladiator and GHS Blackhawk Football Programs. The GGC was formed by football alumni to help produce community spirit and a positive impact for all of our football programs. The GGC was originally started in 2000 by Tom Garrity and David Gromacki. Tom and David grew through Grafton Football and saw this as a way of giving back to a program that had provided them numerous opportunities after High School. Both went on to play college football after High School, Tom at the University of Michigan and David at Western Michigan University. They saw the opportunity to create a program that could financially assist with the high operating costs of football. Although Tom and David have moved on in there interests, the GGC today is prospering and following the mission that these two leaders created.